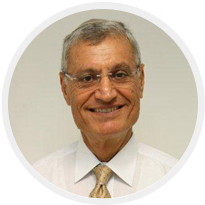 Yitzhak Nissan
COB & CEO
Yitzhak Nissan has Joined Eltek as a director in November 2013, and was appointed as Chief Executive Officer in October 2014. Mr. Nissan is the founder of Nistec Group and has served as its chief executive officer since 1985.
Mr. Nissan is a leader in the Israeli electronics market, having served as a Presiding Member of ILTAM (Israeli Users' Association of Advanced Technologies in Hi-Tech Integrated Systems) between 2008 and 2009, and as a Presiding Member of the Israeli Association of Electronics and Software Industries since 2012. Mr. Nissan also established the VPs Operations Forum, which brings thought leadership to 200 VPs of operations from diverse hi-tech companies in Israel.
In 2008, Mr. Nissan received the Distinguished Industry Award from the mayor of Petach Tikva Municipality. Mr. Nissan has a BSc. degree in Electronic Engineering from the University of Buffalo, New York.
Roberto Tulman
Deputy CEO & CTO
Roberto Tulman joined Eltek as its CTO in August 2005 after completing a 22 year career at the Electronic Research Department (ERD), a top R&D unit at the Israel Defense Forces (IDF), where he held various R&D and management positions.
In July 2014 he assumed the role of interim CEO. Mr. Tulman holds a B.SC (Cum Laude) in Chemistry, an M.Sc in Chemistry (Electrochemistry) and an MBA, all from the Tel-Aviv University.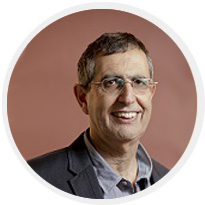 Amnon Shemer
Vice President, Finance, and CFO
Amnon Shemer has joined Eltek in February 2004 as its CFO.
Prior to joining Eltek and since January 2003, Amnon Shemer, was managing director for Mea Control Transfer Ltd., a company that provides investment banking services.
From June 1995 until August 2002 Mr. Shemer was CFO for Mentergy Ltd., a publicly traded company on NASDAQ that provide e -learning solutions and satellite communications services.
Mr. Shemer holds a B.A. degree in Economics and Business Administration and an M.A. degree in Economics, all from Bar-Ilan University, and complementing accounting courses at Seneca College in Toronto, Canada.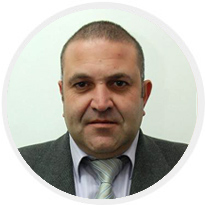 Avi Gal
Vice President, CIO
Avi Gal joined Eltek in August 1986 as an Industrial Engineer in Shop Floor Control department. In 1988 he established the IT department and led the adaptation of generic ERP system to the PCB Sector.
Between 1994 and 2005 Mr. Gal was self employed, mainly in developing and implementing an ERP System for the Maintenance, Repair and Overhaul for the Aviation sector.
In 2005 Mr. Gal returned to Eltek as Chief I.T. Officer for Eltek Group. Mr. Gal holds a B.Sc. degree in Management and Industrial Engineering from Technion – Israel Institute of Technology.